Pakistani Embassy in Beijing signs deal with Qyer to promote tourism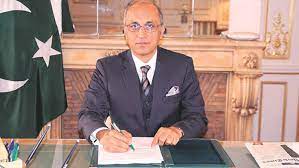 Islamabad: The Pakistani Embassy in Beijing has entered into a strategic partnership with a Chinese travel sharing platform, Qyer, to promote the stunning tourism offerings of Pakistan to the world.
This collaboration is aimed at maximizing the impact of the China-Pakistan Year of Tourism Exchanges 2023, which promises to be an exceptional showcase of Pakistan's rich cultural heritage and scenic beauty, said an official statement issue here on Tuesday afternoon.
The year-long digital campaign will be an in-depth exploration of the diverse aspects of Pakistan, including its breathtaking landscapes, vibrant culture, diverse cuisines, joyful festivals, and treasured heritage.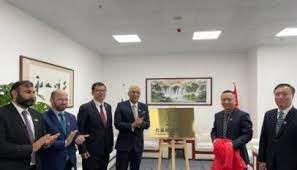 Through Qyer's vast network of travelers, Pakistan's tourism potential will be showcased to a wider audience, creating greater awareness and interest among Chinese tourists. China has helped transform Pakistan's tourism by building road infrastructure under the framework of China-Pakistan Economic Corridor (CPEC).
This year, with recent policies aimed at resuming outbound tourism for Chinese citizens and promoting Pakistan-China year of tourism, China is expected to play a crucial role in revitalizing Pakistan's confidence in tourism promotion, as the country was once a primary source of tourism for the rest of the world.
Since its establishment in 2004, Qyer has served over 100 million travelers, making it the leading travel sharing platform in the region. With this partnership, the Pakistani Embassy in Beijing and Qyer aim to further elevate the profile of Pakistan as a premier tourism destination for visitors from around the world.