Pakistani hand-drawn animated film showreel fascinates Chinese audience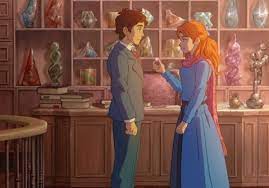 Beijing: The showreel of Pakistan's upcoming hand-drawn animated film The Glassworker has cast a spell on Chinese audience as it has garnered more than 558,000 views, with over 5,000 comments and reviews on BiliBili, a popular YouTube-like video sharing platform in China with over 70 million active daily users.
"I can't believe this comes from Pakistan. This is real art. Really looking forward to the entire film," reads one comment on BiliBili.
"Amazingly high-quality film! If this proves a success, it will revolutionise Pakistan's cultural industry," another user posted.
In an exclusive interview with China Economic Net (CEN), Usman Riaz, director of the animated film and founder of the Karachi-based Mano Animation Studios, said that he was "tremendously grateful for the response it [the showreel] has gotten. It would be amazing to share the film with the incredible audience and animation supporters in China."
Usman Riaz, director of The Glassworker, draws pictures on a storyboard. [Photo provided to CEN]
Inspired by his trip to Italy when he was 16 years old, where he had the opportunity to see the glass blowing being done in Venice, the Pakistani director decided to make an animated film out of it once the opportunity arose.
However, it wasn't until 2015 that Usman started working on the film, and the film-making process has been arduous. After one year of preparation and hard work, the talented director raised $116,000 through a Kickstarter campaign to create a pilot animation in 2016 before releasing a prototype of the film in 2018 with his own studios, Usman told CEN.
In the same year, the artist revealed, the prototype film was scraped and a new storyline for the film was developed with the help of Japanese artists.
The director told CEN, a Chinese animated film Big Fish and Begonia has also been an inspiration.
"In 2014, I read about it [the film] and saw the clips online. I remember sending [the clips] to our team," he recalled, "we look at what B&T studios have done, [and] what they're trying to do. This film is going to be amazing.
"I was honestly just so thrilled and so happy when it did get come out. And it got the acclaim and response that it did, because it's a phenomenal film," Usman noted, "I hope that we can make something that is hopefully as good because they are an inspiration."
Set for global theatrical release this year, the Glassworker follows a young boy named Vincent who is passionate about glass art and dreams of becoming a master glassblower.
Working at a glass factory owned by a wealthy and powerful businessman, he falls in love with the factory owner's daughter Alliz, and their romance becomes complicated by the impending war and the class divisions in their society.