Climate finance system reset required to tackle 21st Century Climate Change crisis: Sherry Rehman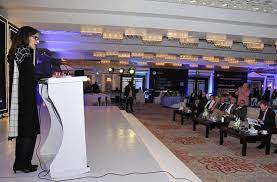 Islamabad: Federal Minister for Climate Change, Senator Sherry Rehman on Friday said that climate change was rapidly changing it's scale and impact with every passing year that demanded a serious reset in the climate finance system to tackle the 21st century crisis of environmental degradation.
In her keynote opening remarks at the launch of the World Bank Pakistan Country Climate and Development Report highlighting the country's vulnerabilities due to climate change and opportunities in shifting it's development and policy paradigm to address climate mitigation and adaptation for achieving sustainable development, the minister said the effects of climate change have had a severe impact on Pakistan.
Senator Rehman said climate change and development were common problem of the world, whereas the environment was changing faster than planned.
She said that global emissions continued to rise at a massive rate today, adding, "We need collective action as climate change cannot be tackled alone by one country or region."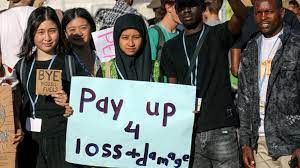 The minister said Pakistan was at the forefront of the most impacted countries due to climate change. She also added that international organisations and all countries had to find solutions together to combat climate change.
"Climate change is happening faster than we think. Pakistan accounts for less than one per cent of carbon emissions," the minister said.
The federal ministry was making climate change policy and giving it to the provinces whereas the provinces should make their own laws in this regard in view of their needs. The government had also launched the National Clean Air Policy, she added.
The floods of 2022 created a great human tragedy. The government of Pakistan distributed an amount of Rs70 billion to the flood victims as Rs25,000 per family was given through Benazir Income Support Program, the Minister said.
"We saw humanitarian crises during floods and other climate change events in 2022. We have many lessons to learn from last year's environmental disasters," Sherry Rehman said.
The role of the Federal Ministry of Climate Change was to deliver national policies, and legislation should not be confused with policies as the provinces had to make their own laws as per their needs.
"Pakistan is facing a financial crisis, the World Bank has an important role to play in dealing with climate change finance. Pakistan needs $348 billion for climate adaptation and mitigation by 2030. Even if Pakistan goes completely green, our emissions will not affect the global climate," Sherry Rehman said.
The minister added that the country was not among the big carbon emissions emitters, yet it did not have the world's attention.
The World Bank was created to eradicate poverty and ensure sustainable prosperity, she said, adding, "Today both the goals are challenged by climate change."
She added that everyone in the world was scared by the speed of changing climate change.
"Geneva conference was a great success, but when funding comes, another disaster on the ground could hit. I urge the World Bank and other financial institutions to reconsider the eco-finance system," Sherry Rehman ended.
Country Director for Pakistan, World Bank, Najy Benhassine, SAPM Muhammad Jehanzaib Khan, and others also addressed the Report launching ceremony.