Media plays a key role in bringing positive change in society: USAID Mission Director Reed Aeschliman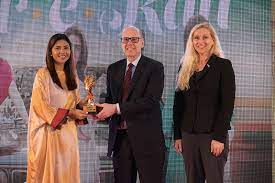 Islamabad; A formal closing ceremony was held to mark the grand success of the recently telecast project with the support of the United States Agency for International Development (USAID).
A serial aired in collaboration between USAID and a private broadcaster in which the idealistic goals of development initiatives such as gender equality and women's empowerment in Pakistan were beautifully presented.
"Media acts as an effective catalyst for social change," USAID/Pakistan Mission Director Reed Aeschliman said. "In all societies, media plays a vital role in building perceptions. It serves as a platform to educate, guide and build better understanding."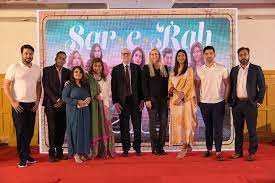 Speaking at the closing ceremony, Shehla Rizwan, the Executive Producer of the serial said, "Majority of the characters in this project are based on real life. Through this drama, the unsung heroes who have not only made their lives better with the support of USAID but also playing their role to create a positive impact on the society, have been brought to the fore. The concept of this play is also given by Shehla Rizwan, USAID Outreach and Communication Head.
The objective of this drama to produce an entertainment focused series with strong intertwined messages from a behavior change communication aspect. It weaves the theme of gender equality and social inclusion through multiple sub-stories, representing different individuals, social classes, and demographics. Each story unwinds the struggles women and men face through their journey of empowerment amid societal challenges.