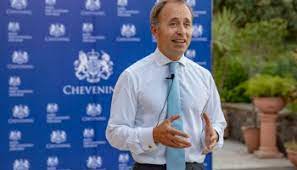 Islamanbad: The British High Commission organised a reception on Tuesday, for returning Chevening scholars who were awarded the scholarships for the year 2021/22.
Through a rigorous recruitment process, 42 Pakistanis were selected for the Chevening scholarship last year. Half of those selected consisted of female scholars who went to study master's programme at the UK Universities. Acting British High Commissioner, Jo Moir, congratulated the returning Pakistani scholars and welcomed them into the Chevening alumni family, which is an influential network of over 2000 alumni across Pakistan. The event was attended by officials of the British High Commission, returning scholars, and Chevening alumni.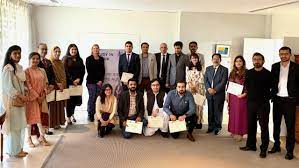 Chevening scholars returned at a time when the UK is focusing on supporting education in Pakistan which is also a Commonwealth priority. In the last 10 years, the UK has spent over £900m on education development in Pakistan – directly allowing 5.8m children to gain a decent education including 2.1m girls.
Last week the British High Commission marked Commonwealth Day with a range of activities. Many of the UK's current development initiatives in Pakistan, including education, were committed to at Commonwealth Heads of Government Meetings.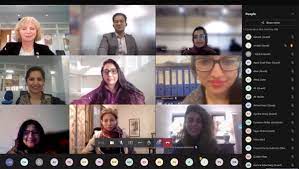 British Acting High Commissioner Jo Moir said: "Congratulations Cheveners for completing a master's degree from the world-renowned universities of the UK. Education is central to development and to the improvement of the lives of young people including women and girls.
"The UK is proud to support wider education efforts in Pakistan, including on girls' education and through the British Council.
"The UK will keep engaging with the young people of Pakistan from the platform of the Commonwealth to ensure global stability and growth".