Iranian envoy wishes Pakistan prosperity, peace, unity on Resolution Day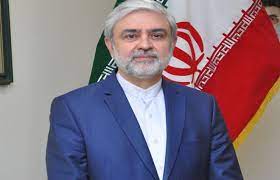 Islamabad: Ambassador of the Islamic Republic of Iran, Seyed Mohammad Ali Hosseini in his message on the Pakistan Resolution Day wished all the best, prosperity, progress, peace and unity for the valiant nation of Pakistan.
In his message issued here, on the occasion of the Pakistan Resolution Day, the Iranian envoy said at the onset of this beautiful and refreshing spring, on behalf of the government and great people of Iran, he would like to avail the opportunity to extend his heartiest felicitations on the auspicious occasion of Pakistan Day to the government and all the honourable people of Pakistan.
Hosseini said, "Today the great nation of Pakistan pays tribute to the Founding Father of their Nation, Quaid-e-Azam, Mohammad Ali Jinnah, whose inspiring character and high thought nourished a stream that sought for equity and justice. During the decades, the nation faced predicaments and obstacles, suffered pains and struggled to their best for the development and promotion of their homeland."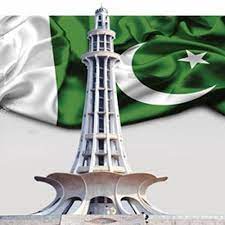 Finally, some seven decades ago, on March 23, 1940 Pakistan managed to pass the Pakistan Resolution at Iqbal Park to pave the ground for realizing its great dreams to form a sovereign state and cherish its independence, he said.
The Ambassador said the 23rd March is the Day and Date where the honourable people of Pakistan celebrate their success triumphantly and renew their commitment for the very principles for which they fought valiantly and sacrificed a lot.
During the history, the nation has been determined to safeguard its freedom, independence, integrity, and sovereignty and to triumph over the predicaments heroically, he added.
"The year 2023 is a momentous year of strong diplomatic relations between the two brotherly, friendly and neighbourly countries of Iran and Pakistan. During the decades-long journey of the two countries, they cooperated on many shared priorities of mutual benefits and the whole region, and are still resolutely determined to expand and boost the all-out relations in all areas," he said.
Ambassador Hosseini said the glorious Pakistan Resolution Day coincides with the threshold of the pleasant and delightful spring marking the beginning of Iranian solar calendar year and the ancient celebration of Nowruz. "In addition, it coincides with the beginning of the holy month of Ramzan that marks both our love and faith in God the Almighty," he said.
He ended with the slogans and wishes, "Long Live Pakistan. Long Live Friendships. Happy Pakistan Day and Nowruz Day."