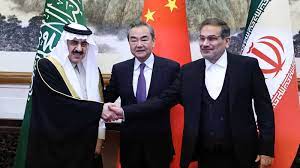 Karachi: Chairman of National Business Group Pakistan and President Pakistan Businessmen and Intellectuals Forum, Mian Zahid Hussain has said the agreement between Saudi Arabia and Iran to reduce tensions and restore diplomatic relations is a great diplomatic achievement of China.
After this surprising decision, China's reputation at the global level and its influence in the Middle East has increased, while Pakistan has breathed a sigh of relief, he maintained in a statement on Thursday afternoon,
Mian Zahid Hussain said that Saudi Arabia and Iran have remained locked in an indirect conflict in Yemen, Syria, Bahrain, and Lebanon and on almost every forum for a long time.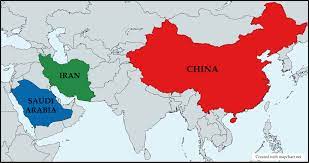 But now, there is hope for an end to the civil war and armed confrontation which will improve the overall environment in the Middle East, he added.
He predicted that both countries will save billions of dollars in terms of war expenses if the agreement remains successful.
That Saudi Crown Prince Mohammed bin Salman is emerging as a statesman and under his guidance, Saudi Arabia has also improved its relations with Qatar, Hussain opined.
He reminded that Saudi Arabia has recently deposited five billion dollars in the central bank of Turkey and due to all these measures, Prince Muhammad bin Salman and Saudi Arabia have emerged taller on the world stage.
Mian Zahid Hussain added that Saudi Arabia and Iran are becoming friends as a result of China's successful diplomacy which has shaken the western world. Pakistan should see this development as a success as it has very close relations with China, Saudi Arabia, Iran, Syria, and Turkey.
He underlined that Pakistan was keen to increase trade ties with Iran and KSA to better meet its energy needs, support the issue of Kashmir, and expansion of the China-Pakistan Economic Corridor (CPEC).
In this regard, he said, "our policymakers have to take care to increase relations with Iran in a way that doesn't offend America at any cost because America is the largest buyer of our exports, it is giving us aid and loans, a large number of remittances are coming in from the US and it has a lot of influence in international institutions like the IMF."
Hussain contended that the agreement may result in some distance between India and Iran as China's influence is growing in Tehran.