Iron Brother China rolls over safe deposit of US $ 2 billion with Pakistan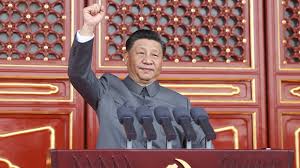 Islamabad: Iron Brother China has rolled over its safe deposit of US $ 2 billion with Pakistan on the existing terms as Islamabad's foreign exchange reserves escaped further decline.
Last week, finance ministry said Pakistan was seeking to get US $ 2 billion each from China and Saudi Arabia, while meetings were underway to get US $ 1 billion from the United Arab Emirates.
China has approved a rollover of US $ 2 billion State Administration of Foreign Exchange (SAFE) deposits for one year for cash-strapped Pakistan racing to secure assurance of external financing from friendly countries to revive the International Monetary Fund (IMF) deal.
Finance Minister Ishaq Dar confirmed the development in a media interaction as the rollover of Chinese SAFE deposits was one of the conditions laid forth by the global lender for the South Asian country to reach the staff-level agreement.
One of the requirements under the Memorandum of Economic and Financial Policies (MEFP) is related to the Net International Reserves (NIR), which can only by fulfilled after getting assurance from friendly countries to fund a balance of payment gap. Pakistan has assured the IMF that it would raise its dwindling foreign exchange reserves to US $ 10 billion by the end of June.
The IMF wants Pakistan to get the assurance for up to US $ 7 billion to fund this fiscal year's balance of payments gap. Dar has been saying it should be around US $ 5 billion.
Earlier, Finance Minister Ishaq Dar had assured that details of the staff-level agreement with the International Monetary Fund (IMF) would be made public.
Speaking at the Senate Committee of the Whole, the minister informed once the staff agreement is signed, it will be put on the website of the Finance Ministry and nothing will be concealed.
Pakistan is awaiting a tranche of US $ 1.1 billion from the IMF that has been delayed since November over matters related to fiscal policy adjustments. The tranche is part of a US $ 6.5 billion bailout package the IMF approved in 2019.
Analysts believe that the bailout package is critical for Pakistan to avert defaulting on external payment obligations. Both Pakistan and the IMF were still in the process of finalising the details about the source of financing of $6 billion when Islamabad gave a shock to the global lender by announcing a Pakistani Rs50 per litre petrol subsidy.
Finance Minister Ishaq Dar wanted that the IMF should consider Pakistan's request for a loan in its March 24 meeting. However, both sides have been unable to reach a staff-level agreement since February 9.