CPEC, a sterling symbol of Pakistan-China strategic partnership: Pakistan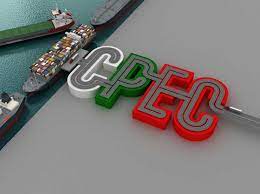 Islamabad: Pakistan has said that the China-Pakistan Economic Corridor (CPEC) was a sterling symbol of Pakistan-China strategic partnership.
Speaking at a news briefing here, Foreign Office spokesperson Mumtaz Zahra Baloch said Pakistan and China were committed to the CPEC and its expansion.
"CPEC is a bilateral project between our two countries, but it is also a project for regional connectivity. You are also aware that Pakistan and China have agreed in the past to extend CPEC to Afghanistan. Proposals for participation of third parties including private entities to join CPEC projects proposals remain under consideration of the two sides. When we have a final outcome we will make an announcement," she said.
She reiterated that Pakistan and China were All-Weather Strategic Cooperative partners and the two countries cooperate on a range of issues including economic and financial matters.
"We are grateful to the Chinese Government and people for the economic and financial support that China has provided to us in these difficult times. People of Pakistan will remember this for a long time. Exchange of high-level visits is a hallmark of Pakistan – China friendship. Our two countries have been exchanging these high-level visits throughout the last seven decades. Now that COVID restrictions have been lifted, these contacts and engagements will pick up. When such high-level visits are firmed up we will make announcements," she added.
The spokesperson mentioned that Foreign Secretary Dr Asad Majeed Khan visited China last week and called on China's State Councilor and Foreign Minister Qin Gang. He also held meetings with Vice Foreign Minister Sun Weidong and with Chairman CIDCA Lou Zhaouhui, she added.
On the 18 March, she recalled, Dr Asad Majeed Khan and Vice Foreign Minister Sun Weidong co-chaired the Third Round of Pakistan-China Bilateral Political Consultations (BPC).
"The two sides reviewed the entire spectrum of bilateral relations, and agreed to expand and reinforce political and security cooperation, bilateral trade, economic and financial cooperation, cultural exchanges, tourism, and people-to-people ties. It was also agreed that Pakistan and China will enhance high level engagements and dialogue mechanisms and make the channels of communication even more robust," she elaborated.
The two sides, she said, reaffirmed their commitment to CPEC and agreed to remain engaged in expansion of CPEC including on participation of third parties to enhance regional connectivity and cooperation. Pakistan and China will further strengthen dialogue and cooperation in multilateral platforms.