Italy slams Germany-EU deal on vehicles with combustion engines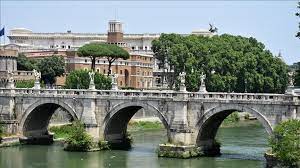 Rome: Italy slammed a new deal between Germany and the EU on vehicles with combustion engines, local media reported.
Pointing out that the deal, announced on Saturday, allows the continuation of sales of cars with combustion engines after 2035 on the condition that they exclusively use carbon-neutral synthetic fuels, Environment Minister Pichetto Fratin said "The (EU) Commission has not taken into consideration the derogation for biofuels as requested by Italy," according to the state-run ANSA news agency.
"We hope that Europe does not prove unreasonable and deaf to the calls that come from a country committed to meeting the objectives that will lead Europe to be an energy-neutral continent by 2050," he added.
Deputy Prime Minister and Infrastructure Minister Matteo Salvini also called on the EU to include biofuel among green fuels.
"Our goal is to protect the environment and save thousands of jobs and companies, in Italy and in Europe, rather than handing ourselves over to China. The game is not over yet," he said.
Moreover, Luca Squeri, a senior deputy with the coalition partner Forza Italia party, called the deal "simply intolerable."
"It is an agreement destined to damage not only Italy but all of Europe," he said.​​​​​​​