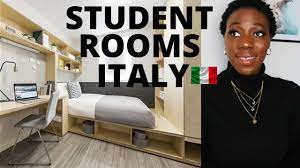 Rome: As part of efforts to increase the number of international students in the country, the Italian government is turning hotels into residence halls, local media have reported.
Among hotels that will house international students is Messina's Hotel Riviera, which is now university-owned thanks to the EU pandemic recovery fund. More than €12 million in public funding have made it possible to convert the Hotel Riviera into a hall of residence, Erudera.com reports.
The government has also allocated more than €960 million from the EU support for student housing throughout the country, 40 percent of which funds will be used to provide more than 100,000 beds for out-of-town students by 2026.
According to a report by the Times Higher Education, Hotel Liberty, another hotel nearby, has been rented by the university for 15 years and will be equipped with an additional 408 beds for overseas students and those from other parts of Italy.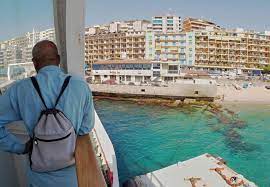 The Rector of the University of Messina and president of the Conference of Italian University Rectors, Salvatore Cuzzocrea, said that over the past decade, universities had felt the impact of decreasing international student numbers, brain drain, and the lack of funding for crucial programs.
"Until then, the only real influx of international students came from privileged backgrounds, who came to study Italian art, language and culture," he told Times Higher Education.
The number of international students in the metropolitan city of Messina in Italy has soared since the 2018/19 academic year, when only 55 international students settled in the city, to more than 900 students in the 2022/23 academic year who come from more than 70 countries, Cuzzocrea confirmed.
Many students in Italy are enrolled at Sapienza University of Rome (112,564), making it one of the most popular universities in the country. Other popular Italian universities with the most international students, according to Erudera, include:
University of Genova – 40,000 students
Academy of Fine Arts in Bologna – 1,450 students
University of Turin – 51,000 students
University of Florence – 81,700 students
The University of Milan also intends to bring more international students onto its campus, with reports saying it has put aside €20 million to provide purpose-built accommodation to 258 students.
Last year, the Italian Ministry of Foreign Affairs and International Cooperation said international students and Italian citizens living abroad will be granted scholarships in 2022/23 to strengthen international partnerships and promote Italy, among other things.
Statista, the data provider website, shows 96,000 international students were studying at Italian higher education institutions in the 2019/20 academic year. The majority of these students were from Romania (10,510), followed by Albania (8,950) and China (7,945).
In other words, Romanian students accounted for 11 percent of the international student body that year and Albanian represented nine percent of students.