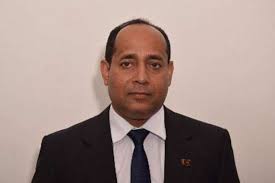 Lahore: President South Asian Association of Regional Cooperation Chamber of Commerce and Industry ((SAARC-CCI) Iftikhar Ali Malik has said that Pakistan can take more advantage of relations with China and other regional countries.
He stressed that Pakistan needed a paradigm shift, a fundamental change in its approach to governance and economic development.
Talking to a delegation traders led by Mian Ejaz Ahmad Arain, Chief Executive Officer (CEO) of The Falcon International in Lahore, he maintained that Pakistan was confronted with various challenges, such as instability and poverty.
He emphasized that economic security was necessary for every state and Pakistan needs paradigm shift to further strengthen its relations with China and improve ties with India, Afghanistan and Iran.
He suggested that Pakistan should also engage with regional organizations like SAARC and the Economic Cooperation Organization (ECO) for sustainable stabilisation of its economy to offset hovering threat of default.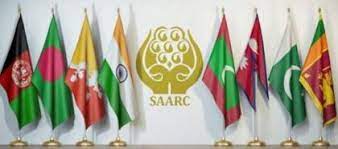 Malik opined in the prevailing quagmire the proponents of the paradigm shift suggest that Pakistan needs to move away from its traditional mindset and adopt a more progressive and pragmatic approach to tackle its problems which could include measures such as strengthening democracy, promoting merit-based appointments, investing in education and healthcare, promoting economic growth and job creation, and improving relations with neighboring countries.
He contended that Pakistan's economy was in dilapidated condition, whatever the reasons may be but Pakistan for its survival has to revisit its priorities to steer the country out of prevailing economic crunch.
Iftikhar Ali Malik, an octogenarian vet trade leader of South Asia, underlined that now philosophy of globalisation was turning into regional block as 18 countries including China, Russia, Turkiya, Malaysia and India had jointly planned future trade in local Currency by neglecting US dollar monopoly.
"Specifically talking about the projected economic growth of our border sharing rival country of which overall exports cross an all-time high mark of US $ 750 billion since gaining independence in 1947 however they are eyeing to achieve US $ 2 trillion goal in near future," he remarked.
Malik recalled that after independence in 1947 Pakistan's economy was in better shape than India till 1970 which started dwindling gradually due to absence of wisdom based decisions.
He underscored that now scenario had altogether changed with the emergence of new fronts to excel like the digital and space technology, artificial intelligence, economic aspects and foreign policy domains.