Zardari welcomes ex-MNA Jawad Hussain in the PPP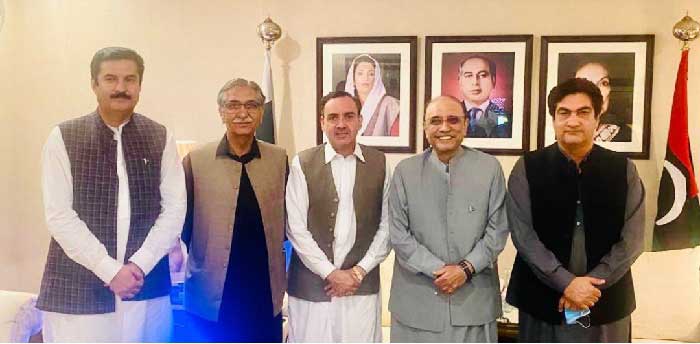 Liaquat Ali
Islamabad: A former member of the National Assembly formerly of Pakistan Tehrik-e-Insaf from NA-47, Jawad Hussain has joined the Pakistan People's Party after meeting the former President of Pakistan and President Pakistan People's Party Parliamentarians, Asif Ali Zardari.
Zardari welcomed Jawad Hussain in the PPP who apprised the President of the situation in the former FATA and PATA. Jawad Hussain thanked the President for granting tax exemption given during PPP government under the FATA reforms and said that this exemption should be extended as it is necessary for the economic development of the region and its people.
Zardari supporting the demand of exemption of taxes in the area said that the PPP fully supports this legitimate demand and assured that he will speak to the federal government in this regard.
Secretary General PPP, Syed Nayyer Hussain Bukhari, Acting President PPP Khyber Pakhtunkhwa and Minister of State Muhammad Ali Bacha and Secretary Information PPP and Minister of State, Faisal Karim Kundi were also present on the occasion.