Italy: Opera livens up National Day celebrations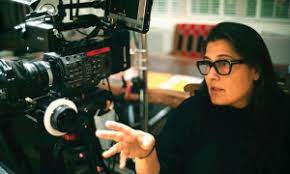 Celina Ali
Islamabad: The Italian National Day celebrations on Friday night showcased Italian culture at its best, with the hallmark being an opera performance by visiting sopranos.
With a strong passionate voice, Matteo Lippi and talented pianist Matteo Pais took the audience on a 35-minute journey into the world of Italian opera.
Matteo Lippi reminded his listeners, "We have been very fortunate to share the most antique artistic expression known to man – singing."
The guests were entertained with classical compositions such as G. Verdi's Luisa Miller — When the nights to the placid, F.P. Tosti's The Last Song and G. Puccini's Turandot — No One Sleep.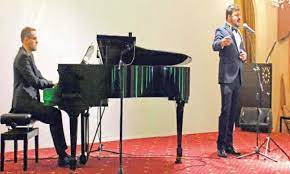 Speaking on the occasion, Italian Ambassador Andreas Ferrarese said he was honoured to celebrate the 77th National Day anniversary and 75 years of cordial diplomatic relations with Pakistan.
He said since 1946, generation after generation had formed a prosperous democracy, with highest social standards and excellent levels of life, adding that Italy and Pakistan enjoyed excellent accords and strove to strengthen ties in all important spheres.
"The two sides met in Rome earlier to establish joint framework to deal with climate change and water management, besides agreeing to cooperate in commerce, trade and investment, heritage and culture, education and technical cooperation as well as energy sectors. Bilateral trade reached a historical high of two billion euros," Andreas Ferrarese said.
The ambassador went on to say that an increasing number of Pakistani students were choosing Italian universities for higher education whereas remittances to Pakistan stood at over one million euros last year.
Defence Minister Khawaja Asif boasted of the defence ties with Italy and also mentioned about the sizeable number of Pakistanis living in the country.
"I have a special liking for my Italian friends and I hope that economic and defence cooperation between the two countries continues to grow," Khawaja Asif said.
Praising solid and robust ties with Italy, Senator Mushahid Hussain Syed, said outside Britain, Italy was host to the largest Pakistani expat population – almost a quarter of a million.
"Italians and Pakistanis are similar culturally, having strong family values, likeness for good food and are talkative. Italy is one of the few countries that still sell arms to Pakistan without getting an NOC from Washington. The two countries along with others have a common position on how the UN Security Council should be expanded and are against countries like India trying to dominate it," Mr Syed said.
He appreciated the opera performance, describing it as being full of vigour and dynamism.
"It was a pleasure and treat to enjoy Italian cuisine and culture," he added.