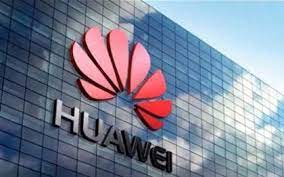 Beijing: China's telecommunication giant Huawei is following a global plan to bring out the best talents in the field of ICT all over the world including Pakistan.
For this purpose, Huawei has engaged various educational institutions throughout the world. Also, it had organized the Huawei ICT Competition 2022-23, Chairman of the Institute of International Relations and Media Research, Muhammad Mehdi was briefed during his visit to Huawei Headquarters in Shenzhen, China.
Muhammad Mehdi was a member of an 8-member delegation from leading media and think tanks of Punjab which recently visited Beijing and Shenzhen, China.
Huawei ICT competition aims to provide a platform for international college students to compete and communicate with each other in ICT.
"Pakistani students have won prizes in this competition by showing exceptional performance," an official of Huawei explained.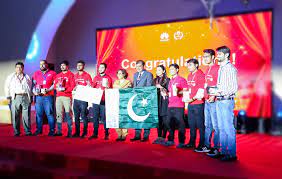 The official said that this was Huawei's seventh competition of its kind. Students from 2,000 universities from 74 countries participated in the preliminary competition before participating in the final. Then 146 teams from 36 countries were selected for the finals.
The competition was very tough. Despite this, Pakistani students secured second and third positions in the network track and also won the third prize in the innovation track category.
Huawei is involved in many other fields in addition to the talent hunt competitions for the students in Pakistan, not to mention there is a long description of Huawei's services in the national life of Pakistan.
"I believe that companies like Huawei that are active in training the youth should be encouraged more in Pakistan so that Pakistani youth can benefit from these companies," Mehdi opined.