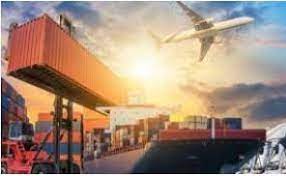 Abdullah Jan
Islamabad: The country earned US $935.172 million by providing different travel services in various countries during the first eleven months of the fiscal year 2022-23.
This shows a growth of 86.99 per cent as compared to the US $500.130 million worth same services provided during the corresponding period of the last fiscal year 2021-22, the Pakistan Bureau of Statistics (PBS) reported.
During the period under review, personal travel services increased by 86.48 per cent, from US $497.560 million last year to US $927.872 million during July-May 2023.
Among the personal services, the exports of health-related expenditure surged by 33.02 per cent to US $4.190 million from US $3.150 million while the education-related expenditure also rose by 3.64 per cent from US $ 10.170 million to US $10.540 million.
Meanwhile, the PBS data revealed that the exports of business services grew by 184.05 per cent, from US$ 2.570 million to US$ 7.300 million.
It is pertinent to mention here that the exports of services from the country, witnessed an increase of 2.78 per cent during the fiscal year (2022-23) as compared to the corresponding period of last year, it added.
The exports of services during July-June (2022-23) were recorded at US$ 7,300.13 million against the exports of US$ 7,102.35 million during the same period of last year.
The imports of the country witnessed a decline of 38.04 per cent, falling from US$ 12,942.46 million last year to US$ 8,019.58 million during the period under review.