Chinese Vice Premier He Lifeng to Pakistan a key diplomatic event: FO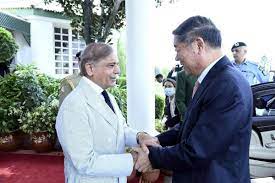 Islamabad: Pakistan has said that visit of Chinese Vice Premier He Lifeng to Pakistan last week was a key diplomatic event.
"The highlights of last week include the incoming visits of Vice Premier of China, He Lifeng, Turkish Vice President Cevdet Yilmaz, and Iranian Foreign Minister Hossein Amir Abdollahian," said Foreign Office spokesperson Mumtaz Zahra Baloch at a news briefing.
She said Vice Premier of the State Council of China, He Lifeng, visited Pakistan as Special Representative of President Xi Jinping in connection with the 10th anniversary of China-Pakistan Economic Corridor.
"The visit was an opportunity for the two sides to discuss bilateral relations and explore new horizons of collaboration in trade and investment. The two sides reaffirmed their continued commitment to CPEC, expressed their firm resolve to build upon the achievements of the last decade, and to continue cooperation for further developing it as a high-quality demonstrable project of BRI," the spokesperson mentioned.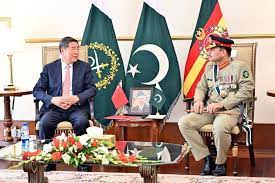 She added: "CPEC has brought huge dividends to Pakistan as manifested in the creation of over 200,000 jobs; addition of 8000 MW power to national grid; building of 510 kilometers of highways and 932 kilometers of road network; and a 820-kilometer long optical fiber line."
Baloch elaborated that areas of cooperation under Phase-II of CPEC include rural revitalization; agricultural development; industrialization; green development and science and technology.
"The two countries remain committed to enhance cooperation under CPEC and develop it as a connectivity project for the region," she maintained.