PPP protects minorities rights: Zardari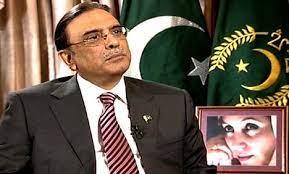 Liaquat Ali
Islamabad: Former President of Pakistan and President Pakistan People's Party Parliamentarians, Asif Ali Zardari has said that the PPP is the only political party which has always protected the rights of minorities.
In his message on the occasion of the National Minorities Day, President Zardari said that the founding chairman of the PPP, Quaid-e-Awam Shaheed Zulfikar Ali Bhutto, gave minorities the right to be equal citizens through the 1973 constitution.
In a statement issued from Media Office Islamabad, the former President said that Pakistan People's Party is the representative party of all the citizens of the country and considers all the citizens living in the country as a part of Pakistani nation.
Zardari said that we have to become a nation and make the country stable and strong. He said that democracy is the guarantee of human freedom, therefore every citizen of the country has to play a role to strengthen and stabilize democracy. Asif Ali Zardari said that the founder of Pakistan, Quaid-e-Azam Muhammad Ali Jinnah, had made Pakistan safe for minorities. Asif Ali Zardari said that Shaheed Mohtarma Benazir Bhutto wanted non-Muslim Pakistani citizens to have equal right to the fruits of the country.