Iran can cooperate with Pakistan and China in many sectors: Iranian Consul General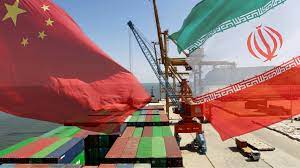 Lahore: Iran can cooperate with Pakistan and China in many sectors including energy, infrastructure projects, and many other fields by providing its manpower and skilled labor.
These views were expressed by Mr. Mehran Movahed Far, Consul General (CG) of Iran to Lahore who visited Pakistan China Joint Chamber of Commerce and Industry (PCJCCI) at PCJCCI Secretariat to discuss trilateral relations between Iran, Pakistan and China.
Mehran Movahed Far, on this occasion, expressed that Iran and Pakistan enjoy good relations that should be transformed into growing business relations to achieve mutual economic benefits.
He stressed the need for a delegation of China and Pakistan to visit Iran see the potential for business and investment opportunities and assured that his Embassy would provide them all possible support and cooperation.
He also thanked China and Pakistan for providing support to Iran at international forums and reaffirmed that he would work to further strengthen trade and economic bonds between the three countries.
The meeting was attended by the executive committee members of PCJCCI and many top-notch business leaders from both Pakistan and China.
Moazzam Ghurki President PCJCCI said that Pakistan, Iran and China are three brotherly countries and they can complement each other's economy in many fields, therefore, they should focus on promoting trade and economic ties to achieve mutually beneficial outcomes.
He also said that the trilateral trade between Pakistan, Iran and China is quite negligible, that can be improved by promoting business linkages between the private sectors of these countries.
Ali Raza Rizvi, Chairman Standing Committee on Diplomatic & Government Relations and Gwadar Tourism Promotion & CPEC Projects PCJCCI said that the bilateral trade between Pakistan and Iran stood at US $293.18 million; with the volume of Pakistan's export to Iran US$ 32.29 and Pakistan's import from Iran is US$ 260.89 million.
The commodities which Pakistan imports from Iran include electrical machinery, minerals, oil, organic chemicals, iron, and steel.
Salahuddin Hanif, Secretary General PCJCCI said that Pakistan considers Iran an important country for trade and welcomes Iranian counterparts to promote trilateral trade relations. He also said that PCJCCI aims to enhance regional connectivity by enhancing bilateral and trilateral trade relations between the countries.