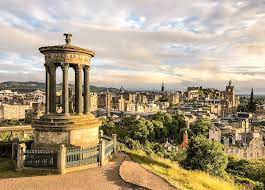 London: In its latest data release (13 July 2023), the UK's central applications service, UCAS, is reporting another year of steady growth in international applications.
The latest release captures data through 30 June, which is the application deadline for most 2023/24 undergraduate programmes in the UK.
UCAS reports a total of 138,050 international student applications as of the June deadline. EU students accounted for just over 16% of that total (22,400 applicants). Many more applications (115,650) were submitted by non-EU students.
That total represents a 2.4% increase over the 30 June applications volume in 2022. There was a modest decline in EU applications that was outpaced by continued growth in non-EU applications.
In a similar vein, the enrolment conversion platform Enroly is reporting significant year-over-year gains in tuition deposits (+11.67%), Confirmation of Acceptance for Studies (CAS) issuances (+11.36%), and visas issued (+62.04).
Enroly claims that roughly a quarter of international student admissions in the UK are managed through its platform, and its latest dataset consists of more than 100,000 offers to international students.
Against that overall growth trend, the Enroly analysis also highlights some apparent downward pressure on Indian and Nigerian enrolments in 2023/24. Indian numbers on the platform are down -8.38%, and Nigerian numbers are off by -15.35%.
Softer Nigerian demand appears to be tied to the recent devaluation of the naira, which has left more students struggling to fund their studies for the coming year. "170% more Nigerian students are in 'closed/lost' stages of the platform," reports Enroly, "suggesting that deferral and withdrawal rates may well also be on the increase this year."
"Informal conversations with many of our partners have indicated that the key markets of India and Nigeria were down slightly, something shown in these latest figures," added Enroly CEO Jeff Williams. "But it's interesting to see the numbers demonstrate a brighter outlook overall at this stage of the intake."