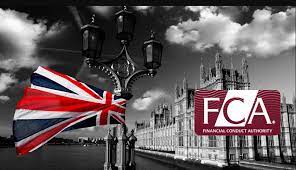 London: Britain's Financial Conduct Authority said on Monday it will ask lawmakers to report any problems they have opening or maintaining a bank account ahead of a formal investigation.
The review is part of a wider look at "debanking", which recently became a political issue after former Brexit Party leader Nigel Farage said his account at private bank Coutts, part of NatWest, had been closed due to his political views.
"We are reviewing how financial services firms have applied the Politically Exposed Persons regime and whether any changes are needed for UK PEPs," the FCA said.
Under global rules, politicians, their families and close associates are seen as potentially more susceptible to bribery and corruption given the influence they can have on decision making and transfer of funds, and therefore face tougher checks on opening and maintaining bank accounts.
Britain's financial services minister Andrew Griffth said last month that he had asked the FCA to consider creating a domestic PEP regime to reflect the lower category of risk from those that have no international role.
The FCA wants to hear some early evidence before it publishes the full terms of reference of its review in September, with a report next June.
"We are keen to hear directly from UK PEPs on their experiences, including any problems they have encountered – so we're proactively reaching out to parliamentarians and other UK PEPs at an early stage," the FCA said in a statement.
The watchdog will initially contact lawmakers from both Houses of Parliament, chairs of parties polling more than 5%, senior civil servants and senior ranks of the armed forces.
The PEP rules were drafted by the Financial Action Task Force (FATF) on money laundering, and the FCA issued guidance in 2017 on how they should be applied.
The review is separate from an urgent data gathering exercise into the scale of debanking called for by British finance minister Jeremy, who suggested that any lenders involved in widespread and unjustified debanking should be fined.