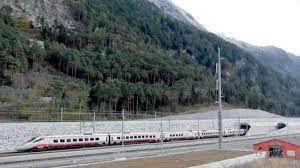 Rome: The Italian government has pledged to help resolve problems in the Gotthard tunnel following last Thursday's derailment of a freight train. Deputy Prime Minister Matteo Salvini said he was "following the matter with the utmost attention".
Technicians from the Italian State Railways would work with their counterparts from Switzerland and Germany to quickly resolve the problem at the Gotthard following the derailment, according to a statement from the Italian infrastructure ministry as reported by Italian news agency Ansa.
The Gotthard tunnel, which at 57 kilometers, is a key route linking Northern and Southern Europe for goods transport and passenger travel. Last year it accounted for nearly 70% of all train freight moving through the Swiss Alps to ship provisions to German and Italian companies.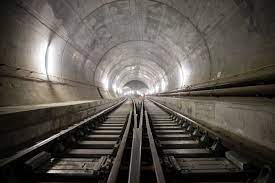 accordingExternal link to Swiss daily Blick. "It can take four weeks to catch up with the backlog on the rails," Hans-Jörg Bertschi, who heads a logistics service company, told Blick.
The costs of the delay are quickly piling up. A representative of transport company Schöni told Blick that the closure of the tunnel costs the company a few thousand francs a day. Bloomberg reported earlier this week that some Swiss grocers have switched to roads to keep goods flowing.
The derailment occurred early on August 10 near the station at Faido in canton Ticino, which is one of two emergency stops of the tunnel. The accident derailed 23 cargo cars and damaged a gate in a tunnel connecting the two main tubes that run North to South. Since the closure of the tunnel, passenger trains and some freight have been diverted via the Gotthard panorama route, which takes about an hour longer.
On August 14, federal investigators said that they believed the derailment was probably caused by a broken wheel tread after the Swiss Transportation Safety Investigation Board (STSB) discovered fragments of a wheel and traces of derailment on the tracks.
The Swiss Federal Railways originally said that the tunnel would remain closed until August 16 at the earliest but on Monday said the closure will continue beyond this.