Elections not possible in 90 days: ECP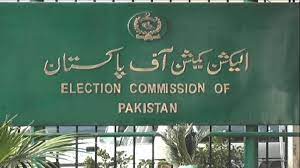 Celina Ali
Islamabad: Election Commission of Pakistan (ECP) has announced that general elections are not possible within 90 days.
As per details, the Election Commission of Pakistan has decided to hold the upcoming general election on the census 2023.
The ECP stated that the commission is bound to carry out the delimitation process. The first publication will be on October 9 while the final publication will be on December 14.
The ECP meeting decided to seek assistance from the provincial governments and the Pakistan Bureau of Statistics (PBS) in the delimitation process.
The administrative measures will be completed by August 31 whereas the delimitation will be carried out across the country from September 8 to October 7.
Delimitation committees will be constituted on August 21 and the complaint regarding the delimitations can be submitted to the from October 10 to November 8. The ECP has allotted four months for the delimitation process.
Earlier, the Election Commission of Pakistan (ECP) issued instructions to the caretaker governments ahead of the general elections.
The ECP instructed the caretaker governments, both at the national and provincial levels, to guarantee a fair and balanced playing field for all candidates and political parties in the upcoming general elections, the state news agency reported.
The Commission, in a notification, also banned transfers and postings of public officers to ensure transparent elections, citing Clause 2(f) of Section 230 within the Elections Act of 2017 that "prohibits the federal and provincial governments from posting or transferring any public official after the notification's issuance without obtaining prior written approval from the ECP"