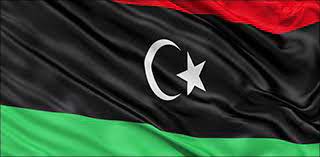 Liaquat Ali
Islamabad Aug 17: The PPP Human Rights Cell strongly condemns the heinous attack on a church in Faisalabad, which took place on 16 August in Jaranwala Faisalabad.
This cowardly act of violence against a religious place is an affront to the principles of religious freedom and tolerance that our nation upholds, it said in a statement today
Minorities and their religious places deserve utmost respect, protection, and freedom to practice their faith without fear. The attack on the church in Faisalabad not only violates the fundamental rights of the Christian community but also undermines the fabric of our diverse society.
The PPP Human Rights Cell calls upon the authorities to conduct a thorough investigation into the attack and bring the perpetrators to justice swiftly. It is imperative that security measures are strengthened to prevent such incidents in the future and to provide a sense of security to all religious communities.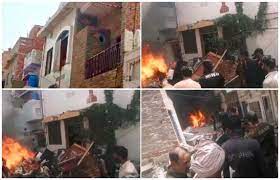 Furthermore, the PPP Human Rights Cell appeals to the government, civil society organizations, and citizens across the country to stand united against religious intolerance and violence. It also urged the Senate, the house of federation, to discuss the growing intolerance in the country and formulate a course of action to counter it. It expressed the hope that the one man Minorities Commission set up by the Supreme Court will also take up the Jaranwala incident and take measures to bring the perpetrators to justice as in the past. We must foster an environment of respect, understanding, and acceptance, where all religious communities can coexist peacefully.
The PPP Human Rights Cell reiterates its commitment to safeguarding the rights of minorities and ensuring their protection. We stand in solidarity with the Christian community in Faisalabad and across Pakistan during this challenging time.