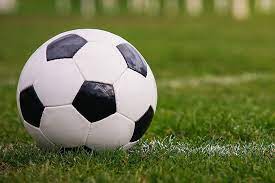 London: The Home Secretary and Culture Secretary have invited the Football Association (FA), the Premier League, and the English Football League to formalise the way in which they would meet every year, before the summer transfer window, to agree immigration criteria for clubs.
This collaboration will see football bodies advise government on the best way to make sure clubs can access players from abroad and ensure English football maintains its world leading reputation.
As part of the initial process, the government has recommended that the FA launches a consultation of the football community to gauge its views.
The group of football authorities are being encouraged to follow terms of reference aligned with the Home Office's code of practice for sports governing bodies, and would discuss and continually improve the immigration criteria for transfer targets.
This closer collaboration would deliver a whole game solution that maintains opportunities for young domestic players to develop from the grassroots level upwards, supports the national team, and ensures the Premier League can maintain its status as a world-leading competition that attracts elite international players.
Home Secretary Suella Braverman said: "It is a privilege that we have men's and women's national teams that continue to do the country proud, as well as world-leading football leagues that are the most watched across the globe.
"Millions of fans want to ensure England remains at the pinnacle of global football. Home grown players must be able to develop but we know promising and quality footballers also lie outside the UK and we want to attract the very best for fans to watch week in and week out.
"By following these proposals, I'm confident that the football authorities will ensure our domestic game continues to flourish for fans across the country.
Culture Secretary Lucy Frazer said: "English football leagues are watched and loved by people all over the world, and this government will do everything possible to keep this success going long into the future.
"Formalising how the football authorities reach criteria for clubs' access to players will help us ensure English football remains one of the go to destinations for international talent, while creating opportunities for homegrown players.
"The International Sportsperson route, for elite sportspeople to enter the UK, requires footballers to obtain a Governing Body Endorsement (GBE), the criteria of which is set by the FA as the sports governing body for football before every season.
"The GBE strikes a fine balance between ensuring English players get the opportunities to play, supporting the prospects of the national team, while making sure our leagues remain competitive and globally renowned.
Closer collaboration between the 3 bodies has led to the announcement of additional criteria for clubs to obtain GBEs for international players in this summer's transfer window, with the elite and significant contribution proposal. The proposals will guarantee this process continues