Kate Middleton surprises everyone, goes barefoot to show respect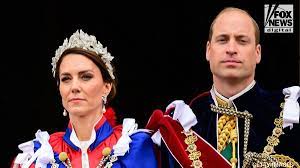 London: Kate Middleton, in a stunning and unexpected move, left Roman Kemp surprised with a "respectful" gesture during a recent visit. The 41-year-old Royal went without shoes while paying a visit to the family of the UK radio host, renowned for his documentary shedding light on mental health challenges among young men in the country.
Kemp, who received a call from the Duchess of Cambridge after the airing of his impactful documentary titled "Our Silent Emergency", expressed his amazement at the unexpected encounter. It was "an honour but one of the weirdest things," he told PEOPLE.
The Duchess sat comfortably with Kemp's family, even sharing the kitchen counter with their furry companions. The most striking detail that caught everyone's attention, however, was her bare feet, a rare sight for royalty. Kate's decision to remove her shoes as a sign of respect upon entering their home left a lasting impression, as it's not every day that one witnesses a member of the Royal Family without their shoes.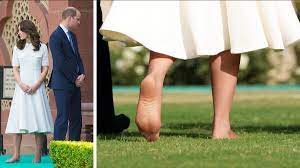 This isn't the first time a Royal has made such a surprising choice. In fact, Kate Middleton has ventured down the no-shoes route before. During her visit to the Gandhi Smriti Museum in India back in 2016, she chose to go shoeless, embracing the local customs. Her respectful demeanour was once again on display during her visit to a mosque in Pakistan in 2019, when she removed her shoes.
Back in 2018, both Prince Harry and Meghan Markle ditched their shoes to feel the sands of Sydney's Bondi Beach under their feet. Kate Middleton, during her visit to Sydney's Manly Beach in 2014, chose to keep her wedges on, displaying a different approach.