UK to spend £100m in global race to produce AI chips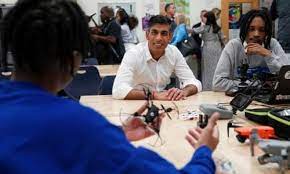 London: The government will spend £100m to try to win a toe-hold for the UK in the global race to produce computer chips used to power artificial intelligence.
Taxpayer money will be used as part of a drive to build a national AI resource in Britain, similar to those under development in the US and elsewhere. It is understood that the funds will be used to order key components from major chipmakers Nvidia, AMD and Intel.
But an official briefed on the plans told the Guardian that the £100m offered by the government is far too low relative to investment by peers in the EU, US and China.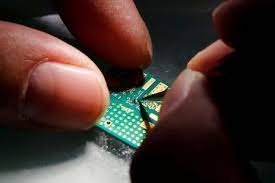 The official confirmed, in a move first reported by the Telegraph, which also revealed the investment, that the government is in advanced stages of an order of up to 5,000 graphics processing units (GPUs) from Nvidia.
The company, which started out building processing capacity for computer games, has seen a sharp increase in its value as the AI race has heated up. Its chips can run language learning models such as ChatGPT.
The components due to be ordered, GPUs – also known as graphics cards – are a key part of chips' capacity for processing: critical for being able to run complex actions such as those required by AI.
But the fears that UK government action may prove too little, too late are rising in industry and Whitehall. The UK accounts for just 0.5% of global semiconductor sales.
Rishi Sunak's government revealed plans in May to invest £1bn over 10 years in semiconductor research, design and production, a step dwarfed by the US's $52bn (£41bn) Chips Act, and EU subsidies of €43bn (£37bn).
A hold-up in progress triggered by relatively weak investment could leave the UK exposed amid mounting geopolitical tensions over AI chip technology.
Earlier this month, the White House moved to ban US investment in advanced Chinese microconductors. The step came just three months after China said chips from US manufacturer Micron were a security risk.
Sunak has sought out regulation as a potential space for the UK to take a role on the world stage, trying to convince international partners that Britain can act as a bridge between the US and China on the issue.