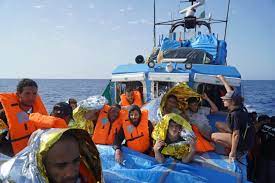 Rome: Italy has passed legislation to grant permits to 40,000 non-EU seasonal workers for the agricultural and tourism sectors. The move was applauded by Italian farmers' association Coldiretti.
Italy has approved the employment of an extra 40,000 non-EU seasonal workers in the country's agricultural and tourism sectors, Italian farmers' association Coldiretti said on August 16.
The decree coincides with the start of apple and grape harvest seasons, Coldiretti said.
In order to accelerate hiring procedures, the decree reserves 15,000 of the 40,000 workers to employers' associations, starting with applications already presented when the decree was published.
The seasonal workers will be employed based on requests filed at local immigration offices.
Foreign workers employed in agriculture mostly hail from Romania, Morocco, India and Albania, although almost all nationalities are represented, the farmers' association said.
"In Italy one agricultural product in four is harvested by foreign hands with 358,000 regular workers coming from 164 different countries who are employed in fields and barns, providing more than 30% of the total workdays necessary for the sector," according to research center IDOS.
Most farmworkers are employed with short-term contracts.
They work in areas of Italy such as Verona, Friuli, Trentino, Piedmont, Emilia Romagna and Lombardy helping to harvest and produce strawberries, vine shoots, apples, grapes and milk, respectively.