Kashgar-Islamabad TIR route unveiled to augment China-Pakistan trade CPEC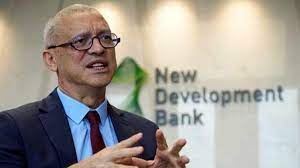 China Economic Net
Beijing: In a move to enhance China-Pakistan cross-border trade, an international road transport (TIR) route opened between China's inland city of Kashgar and Islamabad as the first shipment convoy of five trucks bearing the TIR sign departed from Kashgar to Islamabad at an inaugural ceremony on Tuesday (August 22).
This convoy is notable for being the inaugural TIR trade transport between China and Pakistan, highlighting a fresh mode of cross-border transport for Xinjiang and potentially setting a precedent for future trade routes within the China-Pakistan Economic Corridor (CPEC), CEN reported on Wednesday. Established in 1949, the international customs transit system TIR is characterised by streamlined, safe and economical procedures. Cargo remains sealed for the entirety of the transit, reducing potential delays at border crossings and minimizing the risk of cargo interference.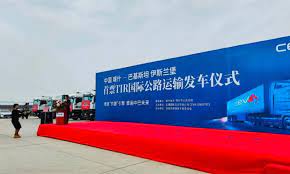 Additionally, the TIR's unified international guarantee can potentially reduce additional customs expenses during cross-border transportation.
The Kashgar-Islamabad TIR route is a collaborative endeavour involving Kashgar Customs, the Kashgar Municipal People's Government, and spearheaded by CEVA Logistics with support from the Shenzhen Cross-Border E-commerce Association. Kashgar is the first inland Chinese city to adopt TIR inland transport services following China's ratification of the United Nations "TIR Convention" in 2016.