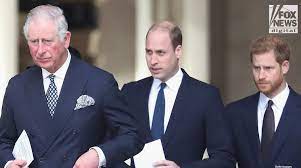 London: Royal family has issued big statement about King Charles III and his wife Queen Consort Camilla's next move amid reports of Prince Harry's likely return to the UK.
Buckingham Palace said that King Charles and Queen Camilla will visit France in September, after the couple's planned state visit in March was postponed amid widespread demonstrations against President Emmanuel Macron's retirement age reforms.
Royal family broke the news Thursday on its official Twitter handle, revealing the state visit to France will now take place from Sept. 20 to 22.
"The visit will celebrate the shared history, culture and values of the United Kingdom and France," The palace said in a statement.
On the other hand, Prince Harry could return to the United Kingdom next month to attend a charity awards ceremony on the eve of the first anniversary of Queen Elizabeth II's death, the charity WellChild said Thursday.
The Duke of Sussex, who's a long-time patron of UK charity, will attend its annual awards ceremony in London on Sept. 7 to mark the achievements of seriously ill young people. He is not expected to be joined by his wife Meghan, the Duchess of Sussex.