Govt decides to end free electricity for Discos' officers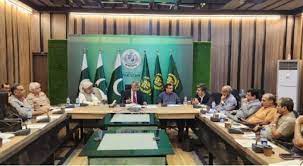 Abdullah Jan
Islamabad: Power Division Secretary Rashid Langrial on Sunday announced the discontinuation of the provision of free electricity to government officers in grade 17 and above working for power distribution companies (Discos).
The power division secretary, during a briefing to journalists in Islamabad regarding various power sector issues, mentioned that a summary related to this decision would be prepared shortly.
In July, the Public Accounts Committee (PAC) recommended ending the free electricity benefit for all government officers and employees in grades 16-22.
During the press briefing, Secretary Langrial also acknowledged issues within the power system that need to be rectified. He said discussed the mounting circular debt, currently standing at Rs2,300 billion.
Power sector officials present at the press briefing also discussed power theft, estimating its value to be approximately Rs250 billion nationwide.
They noted that "net metering" was contributing to increasing capacity payments but suggested that it would eventually need to be discontinued.
Additionally, officials addressed the issue of rising electricity bills, attributing the primary cause to the continuous depreciation of the local currency against the US dollar.
Nationwide protests erupted due to inflated power bills, with demonstrations taking place in Karachi, Rawalpindi, Multan, Gujranwala, and Peshawar. Protesters burned their electricity bills, blocked roads, and surrounded power distribution offices, demanding relief for the public.