UK High Commissioner Jane Marriot commends Pakistan Army's contributions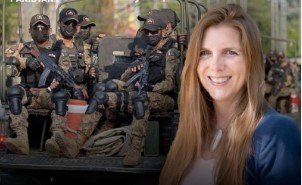 Islamabad: Pakistan's armed forces played a crucial role in actions to combat extremism, and recently British High Commissioner to Pakistan Jane Marriott showered praises on the Pakistan Army for its contributions and sacrifices made in the war against terrorism.
Jane Marriott, who recently arrived in Islamabad to take up her new assignment as Britain's new envoy to the South Asian country, said Pakistan's armed forces paid high price to maintain peace in the country and in the world as well.
In a recent interaction with the local news outlet, the envoy said Pakistan is on the frontlines in the war against terrorism. She expressed condolences to the families of those who sacrificed their lives in the war against terrorism.
The ambassador said that TTP and other militant organisations, including Haqqani Group, continued to operate in Afghan territory which remained a matter of concern.
She called on the Afghan Taliban to take action against militant groups, calling them not a threat only to Pakistan but to the entire world. She further raised voices for women in the war-torn nation, as the group is facing severe restrictions from the Afghan government.