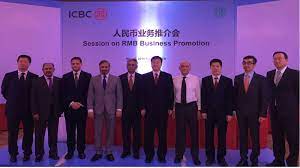 Karachi: Experts from the Industrial and Commercial Bank of China (ICBC) unveiled comprehensive strategies for cross-border RMB operations, products, and services in both on-shore and off-shore markets.
This highlights the growing economic ties between China and Pakistan.
The experts also showcased ICBC's prowess in RMB clearing and market facilitation.
These strategies were introduced during a seminar titled "RMB Prospects & Applications Seminar," aimed at enhancing trade between China and Pakistan.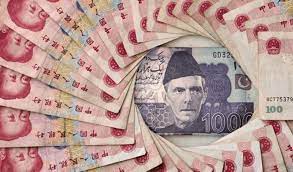 It's worth noting that this year marks the 10th anniversary of President Xi Jinping's Belt and Road Initiative (BRI) proposal, as well as the 10th anniversary of the launch of the China-Pakistan Economic Corridor (CPEC).
The implementation of the Belt and Road Initiative and the rapid progress of the China-Pakistan Economic Corridor (CPEC) have propelled the economic and trade collaboration between the two nations to new heights.
Consequently, there is immense potential for the growth of RMB-related business in the Pakistani market.
The seminar's primary goal was to raise awareness and understanding within Pakistan's banking and business sectors about trading in the Chinese currency (RMB) with the Chinese banking system.
Participants acknowledged that increasing the utilization of RMB products would facilitate trade and investment with Chinese partners due to its stability, convenient clearing process, and low cost. RMB adoption can also reduce exchange rate risks in investment and trade activities.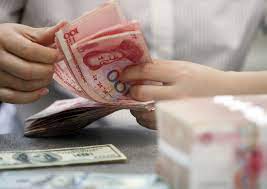 Established in May 2011, the ICBC Karachi Branch, a leading foreign bank operating in Pakistan, serves as the RMB clearing bank designated by the People's Bank of China and the primary RMB market maker. The branch has consistently aimed to build strong relationships with local counterparts.
Leveraging the ICBC Group's service network and business advantages, the ICBC Karachi Branch provides high-quality financial services to Chinese and Pakistani companies, contributing to local economic and social development.
As the bank with the largest market capitalization, ICBC has established over 400 off-shore units in 45 countries and regions, leveraging its global presence.
As a prominent global banking institution operating across 45 countries and regions, ICBC has set a precedent by actively promoting the internationalization of RMB operations.
This initiative aligns seamlessly with its overarching goal of enhancing bilateral trade and investment between China and partner nations.