Chinese giant TikTok to conduct training workshops for content creators in Pakistan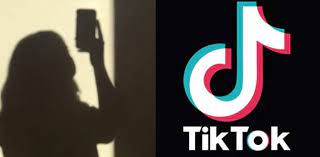 Islamabad: TikTok, the popular Chinese short-form video platform owned by ByteDance, has announced plans to conduct training workshops for content creators in Pakistan.
This initiative is part of TikTok's efforts to raise awareness about its community guidelines in the country.
A TikTok spokesperson stated that a series of workshops will be held across Pakistan to educate content creators about TikTok's community guidelines.
These workshops have been tailored to enhance content creators' understanding of these guidelines.
TikTok's community guidelines serve as a comprehensive framework that outlines the rules and standards governing the platform's use.
They are designed to adapt to emerging trends and potential risks, ensuring a safer online environment.
As of April 21 of this year, TikTok updated its guidelines in consultation with over 100 organizations and members of its community worldwide. To further promote these guidelines, TikTok is partnering with popular Pakistani content creators under the hashtag #SaferTogether.
The platform encourages artistic expression while respecting cultural sensitivities and positive values. TikTok aims to empower its community with the right tools and resources for safe and responsible content creation.
TikTok also expressed gratitude to organizations and creators who have contributed to enhancing the community guidelines, recognizing the collective effort required to maintain a safe digital space.
"TikTok remains committed to addressing guideline violations and maintaining a safe environment for its users. It utilizes a combination of technology and human review to identify and take action against violative content," the spokesperson said in a statement.
The quarterly release of the Community Guidelines Enforcement Report aims to provide transparency about TikTok's efforts in this regard, the statement added.