Pakistan squad all geared up to participate in Bridge Competition at Asian Games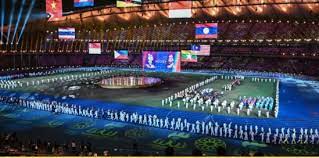 Islamabad: A 16-member delegation from Pakistan, comprising 10 males and six females, is all geared up to participate in the Bridge Competition at the Asian Games.
This group consists of 11 players and five officials and is under the leadership of seasoned bridge expert Ghalib Ali Bandesha.
The bridge competition at the Asian Games is divided into three categories: Men's Team, Women's Team, and Mixed Team. These events will take place at the Hangzhou Qi-yuan (Zhili) Chess Hall from September 27 to October 6.
Ghalib Bandesha, who captains the national bridge squad, said that Pakistan is set to compete in two categories: Men's Team and Mixed Team. The Men's Team will feature five players from the national squad, while the Mixed Team will comprise six members.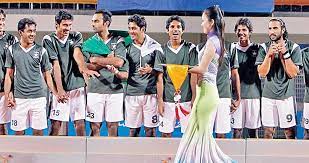 Bandesha himself is a decorated bridge player with an illustrious 12-year international career, boasting gold medals from various championships, including the BFAME Championships in 2017, China-Arab States Bridge Championships 2013, Bridge Festivals Dubai in 2016, 2017, and 2018, Jordan 2022, China 2016, 2017, and 2018, and Turkey 2022. He is a key figure in Pakistan's bridge contingent.
He also highlighted the presence of highly experienced players like Rubina Agha and Masood Mazhar in the Pakistani team, both of whom have earned numerous world titles and medals in their respective careers.
Bandesha expressed confidence that these players will deliver outstanding performances, bringing honor to their country in this significant event.
Bandesha emphasized the tough competition Pakistan will face, with teams from 13 countries vying for victory in the Asiad bridge event. He acknowledged the strong presence of formidable bridge teams from Asia, including China, India, Hong Kong, and Singapore, and stressed that Pakistani players will need to showcase their true potential to succeed in the Asian Games.
The Pakistani bridge contingent is composed of the following players: Ghalib Ali Bandesha (captain), Rubina Agha, Masood Mazhar, Anwar Mumtaz Kizilbash, Shahab Sarki, Yousuf Jan Mohammad, Samira Jimmy Fancy, Azra Raja, Arslan Mansoor, Farrukh Liaqat, and M Zia Hai. The team officials accompanying them are Raheel Ahmed, Jaweria Hai, Mosammat Lata Begum, Raana Bodman, and Mohammad Arif Bajwa.