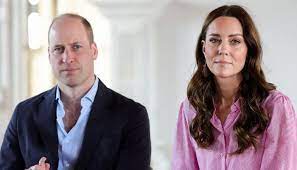 London: Kate Middleton has stepped up in her royal position as the royal has taken on more responsibilities, especially after being promoted to Princess of Wales.
The mom of three recently appeared on The Good, The Bad and The Rugby podcast, along with Prince William and Princess Anne, which was co-hosted by Mike Tindall. During the conversation, Kate showed signs of being a "key power player" reflecting her position in the family.
In the podcast, there was also a moment in which Kate interrupts Anne, a 'formidable' royal, which body language expert dubbed as her 'superhero moment' in an interview.
Anne is known to be the 'hardest working royal' in the family and James noted that the Princess Royal tends to "enjoy status dominance in any group."
James noted that Kate's body language is a "revelation" of her progress and while she is not hosting, she is "completely confident enough to power in by the act of interruption."
In one instance, the expert pointed out that Anne begins her point with "some strong verbal and non-verbal signals" but Kate jumps in regardless with utter confidence.
The expert explained that Kate "makes a very micro-pause to acknowledge to Anne that she realises she's interrupting but, in a fearless gesture, she then opens her palm while holding it out to show she's not stopping."
The interaction is a clear sign that Kate is held "high esteem now that Anne stops talking but is seen watching Kate with a facial expression of pride as though happy to be challenged and to see signs of firmness and confidence from the woman who will be the next Queen."