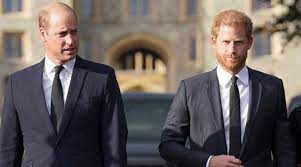 London: Prince William will not make it easy for Prince Harry to act on his desire to return to the UK.
According to Lady Victoria Hervey, the Prince of Wales is not ready to mend fences with his younger brother in the wake of his attacks in Spare.
"Everything that Harry's put out about William, he didn't really appreciate any of that so I think it's going to be quite challenging," she told GB News.
"I don't think it's going to be an easy ride for Harry at all."
However, Ms. Hervey expressed quite the opposite sentiments when it comes to King Charles, who she believes will be able to let his rift go to bring his family back together.
"At the end of the day, he is his father but he also has to play the role of the monarch now and it has to be tough love as well," she opined.
"[Unity] is so important as it was lacking during the Coronation and Jubilee and just looking at the balcony looking very empty."
"I think people have noticed that and would rather see the Family unified and together again," she added.