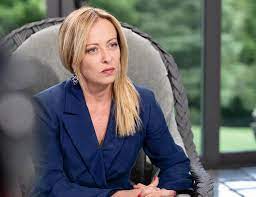 London: Italy's detention of three Tunisian migrants awaiting asylum decisions has been ruled illegal under domestic and EU law by a Sicilian court, The Times reported on Monday.
The ruling is viewed as a rebuke to Italian Prime Minister Giorgia Meloni, who is seeking to tighten controls on refugee intake. The Interior Ministry said it will appeal the court's decision.
The three Tunisian asylum-seekers entered Italy on Sept. 20 and applied for international protection but were sent to a detention center in Sicily, in a move that a Catania court has deemed illegal.
A fourth Tunisian who withdrew his asylum request was not included in the court order, which called for the "immediate release" of the trio.
Meloni's Brothers of Italy party recently launched measures to stem the flow of migrants from the Mediterranean, with 133,171 people reaching Italian shores since the start of the year.
The detention of the three migrants, given their pending asylum applications, was determined to be in breach of Italy's constitution and EU law.
Matteo Salvini, Italy's deputy prime minister, accused the Catania court of political bias. "Serious reform of the justice system is required," he said on X.
The court's findings come amid heightened tensions between EU member states over migration, and as the Italian government seeks to boost the number of detention centers nationwide.