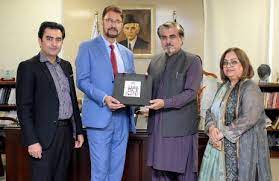 Celina Ali
Islamabad: British Member of Parliament (MP) Afzal Khan has met with Caretaker Minister for National Heritage and Culture Jamal Shah to discuss mutual interests, with a particular focus on cultural relations between Pakistan and the United Kingdom.
Federal Secretary for National Heritage and Culture, Humaira Ahmed, along with Adviser and Culture expert Muhammad Kashif Irshad, also attended the meeting.
During their discussions, the minister emphasized the opportunities for cooperation across diverse artistic domains to enhance and fortify the strong people-to-people connections between Pakistan and the United Kingdom.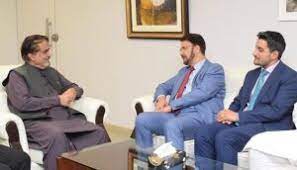 He expressed that Art and Culture serve as the true representation and introduction of any nation. He further emphasized that great nations consistently recognize, appreciate, preserve, promote, and enhance their art and culture.
The minister informed the British MP about ongoing initiatives, which involve the construction of a dedicated building for the Islamabad Museum and the creation of a National Heritage Channel. These efforts aim to promote regional folk literature and preserve the national heritage.
The Minister announced plans for the second phase of the CPEC Cultural Caravan, during which special invitations will be extended to all Central Asian states to participate.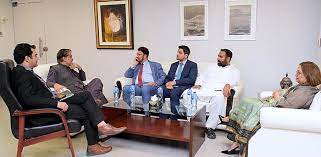 British MP Afzal Khan expressed his commitment to furthering cooperation in cultural exchanges and continuing efforts to bolster cultural ties. He commended Pakistan's archaeological sites and likened civilizations to interconnected rivers.