China offers cooperation in construction of smart cities, transportation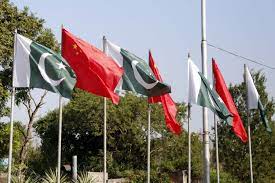 Beijing: China's one of the earliest enterprises to go global in the field of smart city, has offered cooperation in the construction of smart cities and smart transportation. "Following the Belt and Road initiative, we have provided services to more than 30 overseas countries and regions," said Liu Quanjun, Chairman of Beijing Anlu during a meeting with a Pakistani delegation which recently visited the company. The two sides had in-depth discussion on smart city construction in Pakistan, CEN reported on Monday. The company has also participated in the construction of the Peshawar BRT Project and Lahore Safe City Project in Pakistan, which gave it a better understanding of Pakistan's current situation and demand in this sector.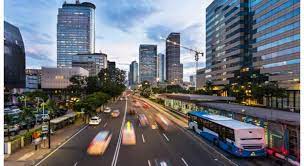 "I believe that China and Pakistan have great potential to cooperate in the construction of smart cities and smart transportation," he added, expressing his wish to further participate in the cooperation. "We appreciate Beijing Anlu's contribution to Pakistan's informatization construction, and welcome more and more Chinese companies to participate in building safe city, intelligent transportation and smart campus in Pakistan.
We also want to invite Beijing Anlu to build connections with Pakistani universities to promote industry-university-research cooperation," Senator Faisal Saleem said in the discussion. The two sides also had exchanges on the existing problems and countermeasures in Pakistan's modern governance and the construction of smart cities. Muhammad Imran Masood, member of the Pakistani Board of Investment (BOI) was also part of the delegation.