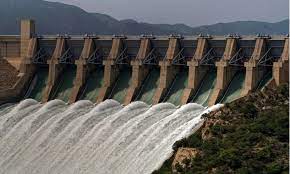 Swabi: Deputy Commissioner (DC) Swat Gohar Ali and District Police Officer (DPO) Swabi Haroon Rasheed Khan visited the Chinese Camp in Tarbela and reviewed the security arrangements and other issues related to ensure foolproof security in the area.
The DC and DPO Swabi checked the security checkpoint CCTV cameras during the visit.
They reviewed the internal and external security arrangements of the Chinese camp in detail wherein on the spot DC issued instructions to the relevant officers to regularly check the Chinese security camp.
He also issued orders to the security officials on duty to be alert and directed that any unrelated person's entry inside the camp should not be allowed at all.
DPO Swabi on the occasion said that the police officers responsible for the security of the Chinese nationals should perform their duty with responsibility.
Any kind of negligence on security will not be tolerated, he maintained. He directed the deployment of security guards and installations of cameras at residences to ensure Chinese nationals' safety further.