Italy's artist Stefano Fake mesmerizes art enthusiasts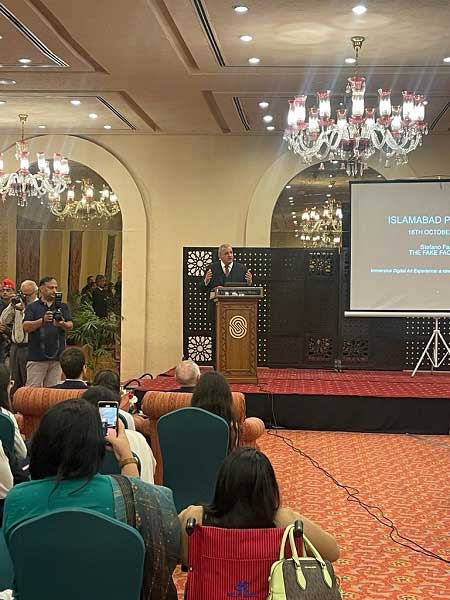 Celina Ali
Islamabad: Italian artist Stefano Fake has once again mesmerized art enthusiasts with his latest masterpieces.
Stefano Fake, a prominent figure in Immersive Art, is renowned for his groundbreaking work.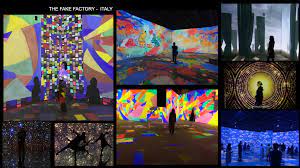 In 2001, he established the acclaimed studio, The Fake Factory, in Florence. Stefano Fake has achieved international recognition in the realm of new media art, and his distinctive creations seamlessly blend video projections, films, photographs, sculptures, paintings, computer graphics, and interactive technologies to immerse viewers in his artistic world. His immersive art installations have garnered a global following over the years, establishing him as a leading figure in this genre.
In his role as the Director at The Fake Factory, Stefano Fake elucidates, "Video projections, coupled with music and storytelling, allow light to recreate a world that draws visitors closer to an experience akin to that of a movie or immersive theater rather than a traditional exhibition."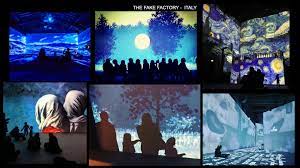 Stefano Fake's pioneering approach to art has earned him international acclaim, and his commitment to pushing the boundaries of artistic expression is evident in all his immersive installations.
Beyond his individual work, Stefano Fake's contributions to the art world extend to his role as the creator and artistic director of the Farnesina Digital Art Experience project since 2019. This project promotes the work of more than 25 Italian digital art studios specializing in videomapping and immersive art, further solidifying his reputation as a pioneer in digital and immersive art.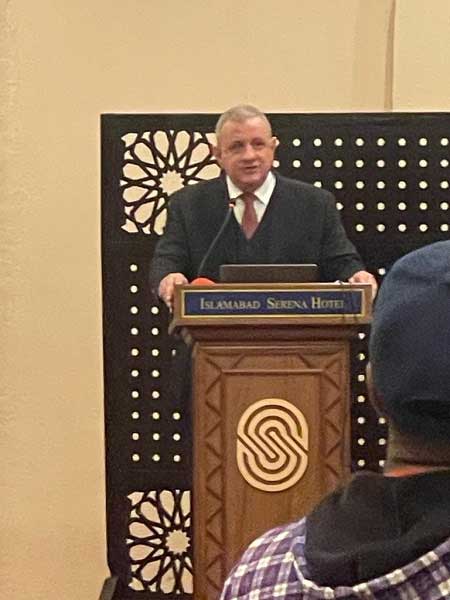 Italian Ambassador to Pakistan, Andreas Ferrarese, commended Italy's artists for bringing pride to the country on a global scale. Stefano Fake's innovative contributions have earned him worldwide recognition. Italy is keen to foster people-to-people connections between the two nations, and the Italian embassy intends to strengthen cultural ties with Pakistan in the future.
Speaking on the occasion, Italian Ambassador Andreas Ferrarese expressed his pride in presenting the unique showcase of digital art to the public, highlighting its versatility and wide range of possibilities.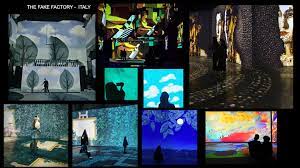 The ambassador acknowledged the artwork of Stefano Fake, one of Italy's celebrated digital artists. He praised Italy's capacity to blend historical heritage with new and creative arts, dispelling the notion that the country was solely associated with its past.
Stefano Fake, in his address, delved into the journey of digital art, which he began nearly 30 years ago. He described his transition from traditional art to digital tools in 1997, culminating in the establishment of his studio in 2001, dedicated to creating immersive art experiences. Fake underlined that every era had its unique artistic tools, and digital art represented the current period's creative expression.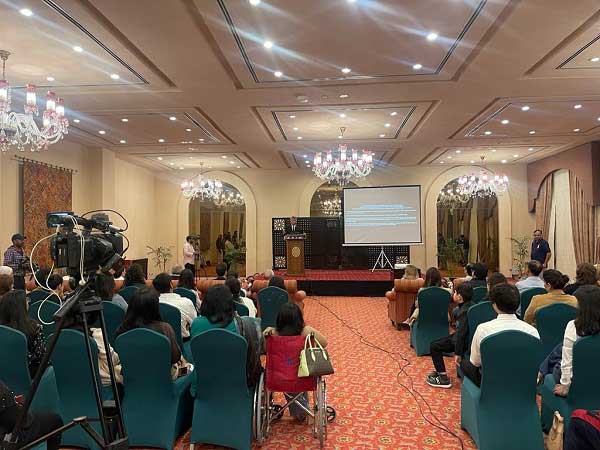 He said, "The purpose of art is, after all, to create original and imaginative forms of aesthetic expression shared with a community through experiences and events."
Stefano Fake's early work in this field was initially met with skepticism, often being associated with music or youth-centric events. However, over time, digital art gained recognition and acceptance. His exhibitions now span the globe, from Germany to Colombia, and even recent showcases in Berlin and Shanghai.
This transformation reflects the growing appreciation for new media art worldwide. One of Kake's groundbreaking approaches was to immerse audiences in a digital environment, using video projection to transform spaces and even people.