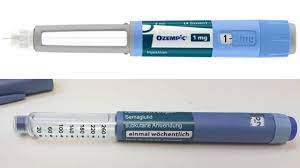 Brussels: Europe's medicines regulator on Wednesday warned about pre-filled pens falsely labelled as Novo Nordisk's (NOVOb.CO) diabetes drug, Ozempic, at wholesalers in the European Union and the UK.
"There is no evidence that any falsified pens have been dispensed to patients from legal pharmacies and there are no reports of harm to patients in relation to the falsified medicine," the European Medicines Agency (EMA) said.
Novo became one of Europe's most valuable companies this year, riding on a demand wave for its weight-loss drug Wegovy, a weekly injection, and Ozempic amid a global obesity crisis. But that has attracted illegal traders who may put users' health at risk.
The pens, with labels in German, originated from wholesalers in Austria and Germany, the EMA said in a statement.
Novo had warned last week of a surge in counterfeit versions of Wegovy and Ozempic offered online.
The warning came after Germany's federal drug regulator urged pharmacies and drug distributors to be vigilant following the discovery of wholesale batches of fake Ozempic.