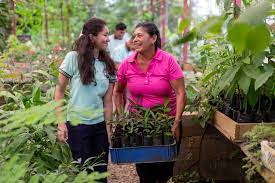 Rome: The Government of Italy has contributed EUR 6 million (USD 6.65 million) to UNDP's regular 'core' resources. UNDP appreciates Italy's critical and flexible support which enables efficient and rapid responses to crisis and shocks, while also addressing underlying long-term development challenges.
Now more than ever, investments in core resources are vital for UNDP's ability to deliver urgent support in countries around the world, notably in Africa's Least Developed Countries and in crisis settings. Core resources also enable UNDP to uphold the principle of 'leave no one behind', especially women and youth who are particularly vulnerable during conflicts and crises. The support also provides the foundation for flagship programmes such as the Sustainable Finance Hub, the Climate Promise and the Accelerator Labs, in line with the UNDP Strategic Plan 2022-2025 and the Sustainable Development Goals.
UNDP is committed to strengthening its partnership and collaboration with Italy to support countries in their efforts towards achieving the Sustainable Development Goals. UNDP looks forward to continuing working with Italy in areas of shared priority such as climate and biodiversity, resilience, good governance, poverty alleviation, and tackling root causes of conflict and displacement.
Contributions to core resources help to strengthen UNDP's oversight and accountability functions and ensures the organization can continue to deliver programmes effectively, efficiently and in line with the highest standards of transparency.