PTDC welcomes Chinese tour operators, hosts reception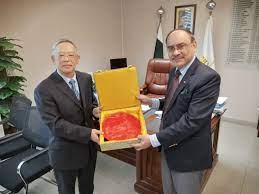 Islamabad: Pakistan Tourism Development Corporation (PTDC) welcomed a Chinese delegation consisting of 14 Chinese tour operators who are visiting Pakistan.
On the occasion, Aftabur Rehman Rana, the Managing Director of the PTDC, conveyed the government's unwavering commitment to bolster the tourism industry within the nation.
Rana hosted a reception luncheon at a local hotel, courtesy of PTDC, in honor of the Chinese tour operators. The event was graced by the presence of Zhang Heqing, the Cultural Counselor of the Chinese Embassy, who attended as a distinguished guest.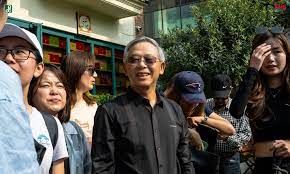 The 14 members Chinese tour operators' delegation is on a familiarization trip to Pakistan organized by the Pakistan Embassy at Beijing.
Addressing the gathering, Aftabur Rehman Rana emphasized the immense potential held by Pakistan, with its breathtaking natural landscapes, rich historical legacy, vibrant culture, and abundant heritage.
He highlighted the proactive measures taken by PTDC to ensure that international tourists receive comprehensive and top-notch amenities throughout their visits to Pakistan.
He noted the substantial influx of tourists who have chosen Pakistan as their destination to relish their journeys.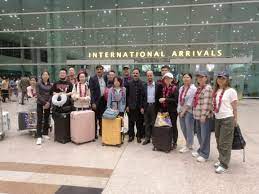 Rana underlined the collaborative efforts of the government, provincial authorities, and private sector partners in promoting tourism, with the aim of achieving highly desired outcomes.
He stressed Pakistan's significance for international tourists, attributing it to the country's diverse landscapes and rich cultural heritage.
The reception commenced with the welcoming gestures of MD PTDC Aftab Rana, Member PTDC Board of Directors Ahmed Shafiq, and other representatives upon the arrival of the Chinese delegation.