PPP sees Nawaz Sharif as the 'new ladla'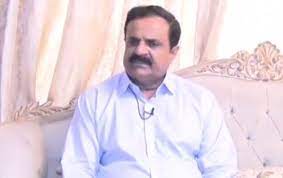 Lahore: The Pakistan Peoples Party (PPP) took aim at PML-N leader Nawaz Sharif, labelling him the new "ladla" (blue-eyed boy), insinuating alleged support from the establishment as the former prime minister gears up for re-entry into the political arena.
During a press conference in Lahore on Friday, PPP Punjab General Secretary Syed Hassan Murtaza ridiculed the PML-N supremo, questioning how long the alleged favouritism would last. "The shoulder remains the same, but the darlings are changing."
He accused Nawaz of being granted judicial relief and urged the former premier to return to the country in the same manner he fled it.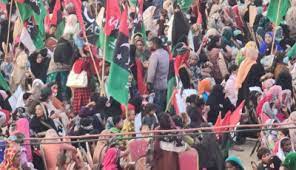 The PPP leader also brushed aside any potential threat from Nawaz's arrival, asserting that it stirred no anxieties about the "PML-N's deal."
In a scathing attack on the PML-N's promises to remedy the nation's problems upon Nawaz's return, the PPP leader claimed that the party did not accomplish much during its sixteen-month tenure in the PDM coalition government. "Nawaz has no ability to address the country's problems."
The latest attack from the PPP comes as the war of words between the once allies continues to intensify, setting the stage for a highly charged political landscape as Nawaz Sharif's return looms large.
A day earlier, taking a dig at PML-N supremo who was granted protective bail till October 24 by the Islamabad High Court, PPP central leader Aitzaz Ahsan had claimed that had it been someone else instead of the former premier, they would not have been granted such a relief.
Speaking to the media in Lahore, the PPP stalwart maintained that no court in the world allowed a convict to leave the country.