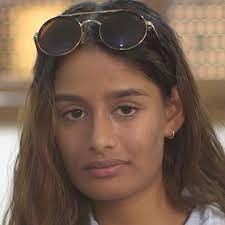 London: A woman who left Britain to marry a fighter of the self-proclaimed Islamic State (IS) group when she was a teenager began her appeal against the revocation of her citizenship in a UK court.
A lawyer for Shamima Begum, 24, told the Court of Appeal in London that the Home Office had failed to consider its legal duties owed to her as a potential victim of trafficking.
"The appellant's trafficking was a mandatory, relevant consideration in determining whether it was conducive to the public good and proportionate to deprive her of citizenship, but it was not considered by the Home Office," Samantha Knights said in a written submission to the court. "As a consequence, the deprivation decision was unlawful."
Begum was 15 when she left her east London home with two school friends in 2015. She married an IS fighter in Syria and had three children, none of whom survived. She is one of hundreds of Europeans whose fate has challenged governments following the 2019 collapse of the Islamist extremists' self-styled caliphate.
In February 2019, Britain's interior minister Sajid Javid revoked her British citizenship on national security grounds after she was found in a Syrian refugee camp.
A UK tribunal ruled in 2020 that she was not stateless because she was "a citizen of Bangladesh by descent" when the decision was made, by virtue of her Bangladeshi mother.
Earlier this year, Begum lost a challenge against the decision at the Special Immigration Appeals Commission, which stated that while there was a "credible suspicion that Begum was recruited, transferred and then harboured for the purpose of sexual exploitation", this did not prevent the then interior minister from removing her citizenship.
The ruling meant that Begum could not return to the UK from the refugee camp in northern Syria.
Lawyers for the Home Office, which is set to begin oral arguments on Wednesday, told the court that SIAC's conclusion was correct. "The fact that someone is radicalised, and may have been manipulated, is not inconsistent with the assessment that they pose a national security risk," James Eadie said in written submissions.