MoU signed between Pakistani, Chinese companies on technology transfer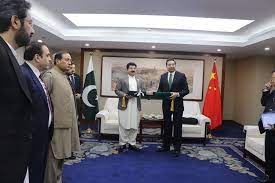 Islamabad: Chairman Senate of Pakistan Muhammad Sadiq Sanjrani and a Pakistani delegation participated in a significant Memorandum of Understanding (MoU) signing ceremony between TGOOD, a prominent Chinese company, and the ReC Group of Pakistan.
This collaboration represents a strategic partnership agreement aimed at technology transfer across various domains, aligning with the sustainable green development initiative advocated by President Xi during the 3rd Belt and Road Forum, said an official statement issued here.
The partnership encompasses several key areas, including hydrogen vehicle technology, hydrogen filling station infrastructure, electric vehicle (EV) production, battery production and recycling solutions, and EV charging infrastructure development.
The context for this transformative partnership lies in Pakistan's critical needs for fuel security, trade balance improvement, current account surplus, and a substantial reduction in pollution levels. Transportation significantly contributes to pollution in Pakistan, making the transition to alternative fuels a pressing need.
However, Pakistan has faced a dilemma, as the lack of charging stations has hindered the adoption of alternative fuel vehicles, while limited investments in such infrastructure are primarily due to the scarcity of such vehicles.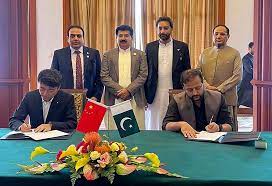 TGOOD, a global leader in EV charging infrastructure with an impressive base of 316,000 EV charging station units and approximately 20,000 stations, has set itself apart with its unique approach.
The joint venture with REC Group in Pakistan marks a significant step forward. TGOOD's commitment to expanding in Pakistan, facilitated by integrators within REC Group, is supported by a comprehensive Strategic Partnership Framework Agreement, encompassing full technology transfer. In addition to electric vehicles, TGOOD will lead the development of hydrogen fueling infrastructure in Pakistan. The joint venture aims to explore regional export opportunities for products manufactured in Pakistan.
The primary mission of this joint venture is to address the challenges that have impeded the transition to alternative fuels in Pakistan. Through strategic investments in EV components, recharging stations, and export-driven growth, the partnership aspires to resolve these challenges and stimulate the development of a sustainable and green transportation ecosystem in Pakistan. This initiative holds significant promise for Pakistan's economic and environmental future.