Li Qiang to attend sixth China International Import Expo in Shanghai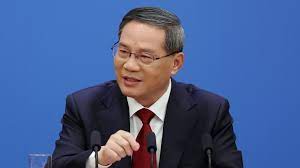 Beijing: Chinese Premier Li Qiang will attend the opening ceremony of the sixth China International Import Expo (CIIE) and the Hongqiao International Economic Forum in Shanghai on Sunday. The Chinese premier will deliver a keynote speech, a Ministry of Commerce spokesperson said on Friday.
The 6th China International Import Expo (CIIE) is ready to welcome participants from all over the world from November 5 to November 10, after preparations at the National Exhibition and Convention Center (Shanghai) were completed. So far, nearly 410,000 professional visitors have registered for the expo.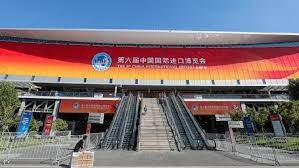 This year's CIIE Country Exhibition will feature 72 nations and international organizations while the Business Exhibition is expected to attract more than 3,400 enterprises from 128 countries and regions. Covering 367,000 square meters, the Business Exhibition will feature a record-high 289 of the world's top 500 enterprises and industry giants. The exhibition area and number of projects in the Innovation Incubation Area have doubled compared with the previous expo. Notably, there are 64 Belt and Road Initiative (BRI) partner countries participating in the Country Exhibition, with more than 1,500 related companies participating in the Business Exhibition.
The exhibition area is also approximately 30 percent bigger compared with the previous expo. Meanwhile, as an important segment of the CIIE, the Hongqiao International Economic Forum is expected to gather more than 8,000 guests and discuss trending topics including green development, digital economy and smart technology.
The forum is also expected to be the platform for the launch of the World Openness Report 2023 and the latest openness index. The UN Conference on Trade and Development (UNCTAD) will also release relevant reports.
China's exhibition industry has shown comprehensive recovery this year, with major exhibitions being held one after another. Data from the Ministry of Commerce shows that from January to September of 2023, 3,248 professional exhibitions have been held, up 1.8 times year on year and 32.4 percent higher than the same period in 2019. Meanwhile, total exhibition area to date has exceeded the entire exhibition area recorded in 2019.