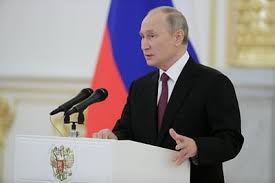 Brussels: The EU announced Thursday it deplores Russia's decision to revoke the Comprehensive Nuclear-Test-Ban Treaty (CTBT).
"It is crucial for international peace and security that all States fully observe the moratorium on nuclear weapon test explosions or any other nuclear explosion, and refrain from any action contrary to the object and purpose of the Treaty," the European Commission said in a statement that maintained the CTBT is a crucial instrument to nuclear disarmament and non-proliferation, which established a powerful norm against nuclear testing that is respected worldwide.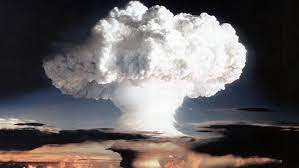 "The European Union calls on Russia to continue to respect the purpose and the objective of the Treaty," it said. "The European Union remains fully committed to promoting the entry into force and universalisation of the CTBT, and to pursuing its objectives for a world free of nuclear testing."
Russia revoked its ratification of the Comprehensive Nuclear-Test-Ban Treaty (CTBT) on Thursday after President Vladimir Putin signed a relevant bill.
The changes were proposed by the Foreign Ministry to match Russia's position with the US.
The US and Russia signed the 1996 agreement before Moscow went through the ratification process while the US refrained.
Russian Deputy Foreign Minister Sergey Ryabkov said Oct. 10 that even after ratification is revoked, Russia remains a signatory to the treaty.
Deputy Foreign Ministry spokesman Alexey Zaytsev separately told Anadolu that one of the advantages the treaty gives to signatory states is that it provides access to the verification data mechanism.
Previously, the Russian parliament had voted for the bill that repeals Article 1 of the law On Ratification of the Comprehensive Nuclear-Test-Ban Treaty, canceling the ratification.